International Green Building Congress 2015 in Costa Rica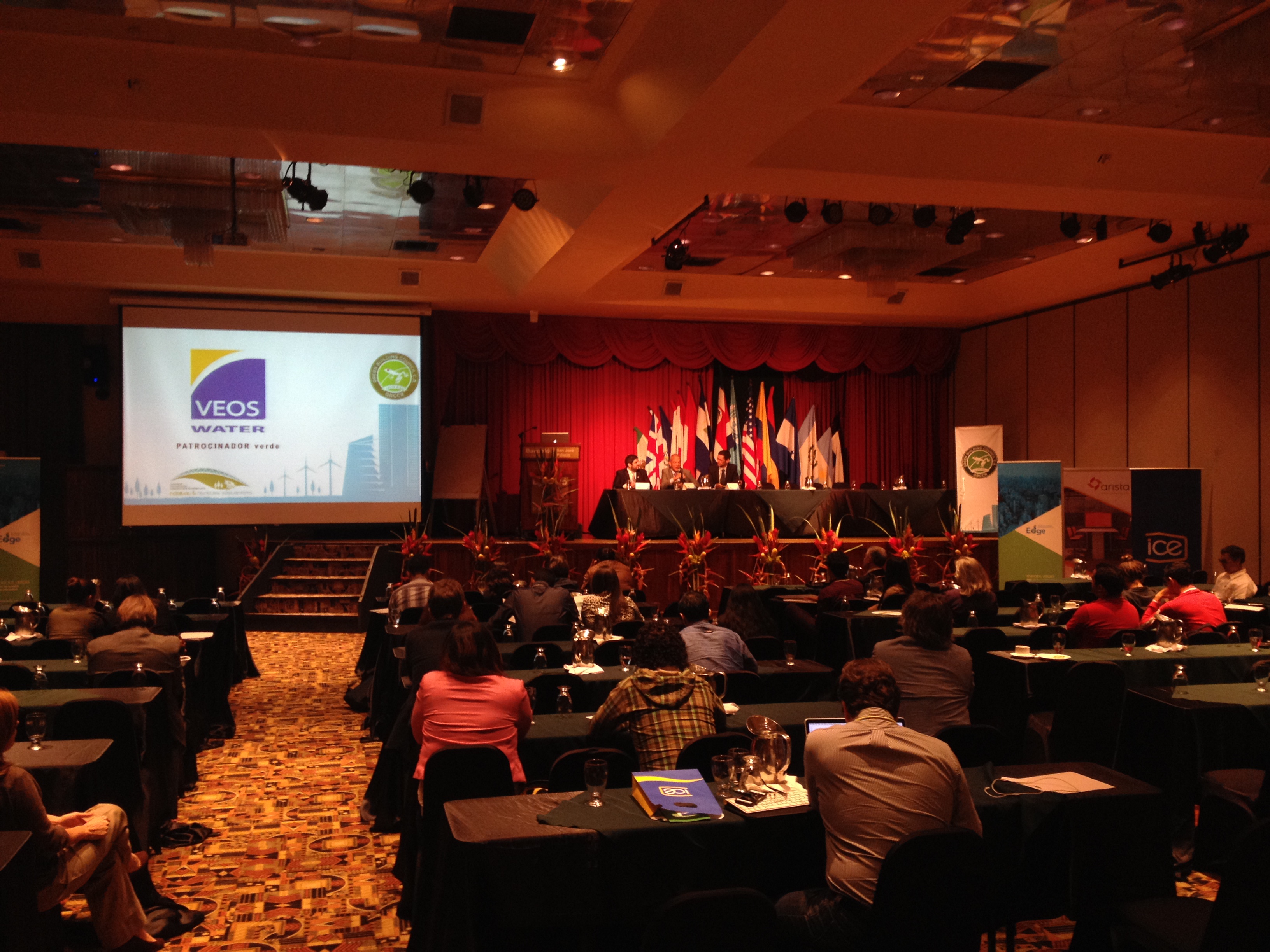 International Green Building Congress 2015 in Costa Rica  – an unmissable event!
Did you know that the biggest architectural firms and builders in Latin America's green building (LEED) industry met in San Jose, Costa Rica on 13 May 2015?
During the trade fair, the various projects completed in Costa Rica were presented to more than 300 stakeholders in the green building industry and members of the Green Building Council of America. The event also provided a forum for important talks with renowned national and international experts. The organisations present during the event included none other than the World Bank-IFC, UNEP-ROLAC, CRUSA, ALCALA, MIVAH and MINAE (the ministries of housing and environment), the embassies of Canada and Japan, the Chamber of Consultants, the Costa Rican Chamber of Construction, local government and universities. Students and developers also attended the congress.
The opening of the Green Building congress also marked the start of the Green Expo at which Veos Water was one of the exhibitors. The programme touched upon key issues such as LEED v4, affordable housing, andurban ecological and environmental planning.
We were pleased topresent the entire range of Veoswater-harvestingsolutions to those architectural firms and builders operating within the green building industry.Our aim was to meet with operators in the ecological building sector in Central America and discuss our various areas of expertise: treatment of wastewater, rainwater harvestingand greywater treatment. Veos technology can generate drinking water saving of up to 80% while reducing the impact on the environment.
Our presence at the expo allowed us to successfully achieve these aims!
Find all the information about the congress at: http://www.congreso.gbccr.org/